History of Medicine Section Lecture, Wednesday 19th May 2021
19/05/2021 in Online Lecture
History of Medicine Section
Wednesday 19th May 2021 at 6.15 pm
Dr Elizabethanne Boran, Librarian, the Edward Worth Library, Dublin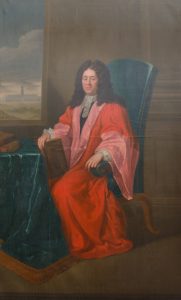 Dr Edward Worth and infectious diseases in early eighteenth-century Dublin
This lecture investigates infectious diseases in early eighteenth-century Dublin through the prism of the library of Dr Edward Worth (1676-1733), an early eighteenth-century Dublin physician. The lecture will examine Worth's plague collection, along with other contemporary printed sources, to explore what was known about the 1720 Marseille plague in Dublin and how Dublin society reacted to it. The lecture will also examine other infectious diseases, such as smallpox and tuberculosis, not only in the context of Worth's own collecting, but also in the broader context of the Dublin book trade in the early decades of the eighteenth century.
All Welcome, particularly students
                         This event is free, but registration is required.
Join Zoom Meeting
https://us02web.zoom.us/j/85019575184?pwd=bnJWYmg1ZlcrYjBoYkhxNFdUMXlrZz09
Meeting ID: 850 1957 5184
Passcode: 721714