History of Medicine Section, Tuesday 22nd November 2022 at 7pm
22/11/2022 in Online
      'Children need help and I am going to help them'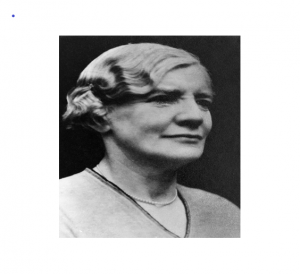 Dr Ella Webb (1877 – 1946)
 by
Dr Declan J. Warde, Retired Paediatric Anaesthetist
 Dr Ella Webb graduated from the Royal University of Ireland in 1904. She volunteered with the Women's National Health Association from 1909 and the St John Ambulance Brigade during the 1916 Easter Rising, and in 1918 became the first woman to be appointed as an anaesthetist in an Irish hospital. Following its opening in the following year, she worked in St Ultan's Hospital for Infants with Kathleen Lynn and others. In 1925, with her friend Letitia Overend, Lynn founded the Children's Sunshine Home in Stillorgan, Co. Dublin where she served as Chairman and principal Medical Officer until her death in 1946.
Please Register. The lecture link will be emailed to all who register on the 22nd of November 2022
All are Welcome and registration is free.
Join Zoom Meeting
https://us02web.zoom.us/j/89342456180?pwd=ekpYSURRUHV6STE4ZmZjRFVrQlV0dz09
Meeting ID: 893 4245 6180
Passcode: 702629