Psychiatry Section HST & BST Competitions, Thursday 10th December 2020
10/12/2020 in MS Teams
Congratulations to the winners of the  Psychiatry Section of the Royal Academy of Medicine in Ireland (RAMI) and the Faculty of Academic Psychiatry of the College of Psychiatrists of Ireland present the HST & BST Competitions, held on Thursday 10th December 2020 at 17:00 (5pm)
Winner of the BST Competition was Dr. Anna McIntyre with her abstract:
COVID-19 and its effect on emergency presentations to hospital with Self-Harm in Ireland McIntyre A, Tong K, McMahon E, Doherty A/Dept. of Psychiatry, University Hospital Galway
Winner of the HST Competition was Dr. Martha Finnegan with her abstract:
Effect of personality disorder and childhood trauma on response to ECT for depression Finnegan M, Galligan T, McLoughlin DM/Dept of Psychiatry and Trinity College Institute of Neuroscience, Trinity College Dublin; St Patrick's University Hospital, Dublin
HST commendations – Roisin Plunkett, Karen Conlan
Two CPD credits approved.
Thank you for your support.
Dr. John P Lyne, Section President, RAMI Psychiatry Section
Dr. Eric Roche, Section Secretary, RAMI Psychiatry Section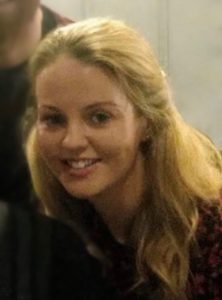 Dr. Anna McIntyre, BST Winner