Robert Graves Lecture 2021_Professor Catherine Godson_Thursday 10th February 2022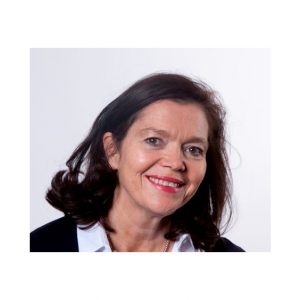 10/02/2022 in Online
Grave Considerations on the Resolution of Inflammation in Health and Disease
Professor Catherine Godson, PhD MRIA
Diabetes Complications Research Centre, Conway Institute & School of Medicine, University College Dublin, Belfield, Dublin 4
Catherine Godson is Full Professor of Molecular Medicine at University College Dublin and Director of UCD Diabetes Complications Research Centre. She obtained her BSc and PhD from UCD and, following postdoctoral fellowships at the University of Geneva and at UC San Diego, joined the faculty of Harvard University. She subsequently returned to Dublin where she leads a group of investigators whose research focuses on innate immunity and chronic complications of diabetes. Amongst her research contributions was the discovery that lipoxins, endogenously generated lipid mediators, promote the resolution of inflammation. These molecules are now being developed towards therapeutic interventions. Together with colleagues at UCD and The Mater University and Beaumont Hospitals she has identified several novel mediators of progression and potential regression in diabetic kidney disease. She teaches Principles of Pharmacology in The School of Medicine, UCD. She has served on the Health Research Board, The European Medical Research Council, The Wellcome Trust's Physiological Sciences Committee and as Vice President, Innovation at UCD. She was elected to membership of The Royal Irish Academy in 2011 and elected Secretary for Science of the academy in 2020. She is a Trustee of Bart's Charity, London and was recently appointed to the board of the Irish Research Council. She is Visiting Professor at Monash University, Melbourne  and received the Woman in Science Award at The World Congress of Inflammation, Sydney 2019. She is Co-Chair of The American Society for Nephrology 2022 Annual meeting committee.
Summary
Inflammation is a vital physiological response.  It is critical that the duration and amplitude of inflammation is tightly regulated to maintain tissue homeostasis. It is well appreciated that failure to resolve inflammation effectively underlies numerous prevalent chronic pathologies including vascular complications of diabetes. As the mechanisms  underpinning the dynamic resolution of inflammation have been explored key mediators driving these processes have been identified. Preeminent amongst these are lipoxins, a class of lipid mediator. Our work has characterized the role of lipoxins in promoting the resolution of inflammation and suppressing fibrosis. We propose that promoting the resolution of inflammation is an alternative therapeutic paradigm to conventional anti-inflammatory strategies.  In collaboration with Professor Pat Guiry at UCD School of Chemistry we have developed novel synthetic lipoxin mimetics and the focus of our current efforts is exploring the therapeutic potential of these agents.
This lecture is dedicated to the memory of Professor Barbara T Murphy FRCPI.
2 CPD External credits.
Please log in to lecture at least 10 minutes before 7:00 pm. The link to join will be emailed to all who register at 1 pm on Thursday 10th February 2022.
Join Zoom Meeting
https://us02web.zoom.us/j/86599527549?pwd=dWR1d0J5cEVGdmxKdm5wUy9XSXNoQT09
Meeting ID: 865 9952 7549
Passcode: 805923